27th Annual Day of Caring: September 18, 2024
More information to come--
Registration not open
R
26th Annual Day of Caring: September 20, 2023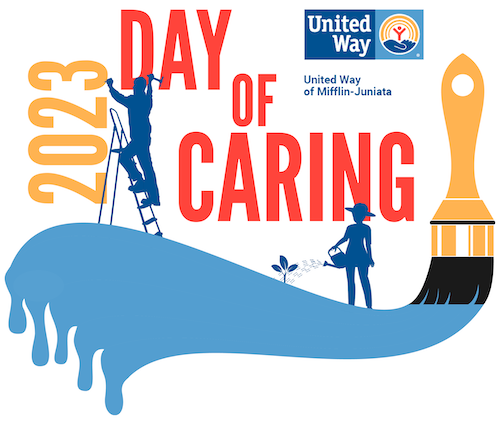 Day of Caring is an annual United Way volunteer event that kicks off our campaign on the third Wednesday in September. The 2023 Day of Caring will be September 20th. 
The objectives of "Day of Caring" are as follows:
Involve employees first-hand with area charities.
Raise awareness of community needs and services.
Allow contributors to see where their money goes.
Offer employees an opportunity to interact outside of work.
How it Works:
Local community agencies and non-profits identify project needs to United Way.
Companies and organizations form teams and register through the United Way.
United Way links teams with projects (such as painting or building a playground).
Teams spend a day working on-site on the project.
Day of Caring is an unforgettable, hands-on experience. You get to actively improve our community while spending quality time with co-workers. It is a great way to see your donations to the United Way Campaign at work in the community. Also, Volunteer Teams will appear in the event programs, media coverage, and in photos on the United Way website, Facebook, and Instagram page.
Please complete the following forms and send them to Kenda Haas, khaas@mjunitedway.org.
 
2023 Agency Project Registration Form